Local Recruiters and Employment Agencies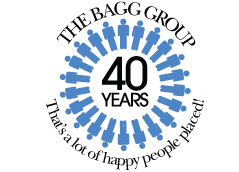 At The Bagg Group in Torontowe think great staffing is about more than filling job requisitions. It's about service. It's about caring. And it's about building long-term relationships.That's why we created Personal Touch Staffing. In today's high tech world, we take a high touch approach to ensure that you get the best staffing results. Here's how our process works:
We take the time upfront to thoroughly analyze your hiring needs and the business needs driving your need to hire.
We meet with you in person to gain a deeper understanding of the job requirements, the work environment, and the dynamics of your business and industry.
We develop a recruitment strategy that's specific to your hiring requirements.
We deliver quality candidates that not only have the skills you seek, but also fit your corporate culture.
We provide a higher level of service throughout the process, and we work to anticipate your needs–before problems occur.
Our goal is to find the best possible people and take all the hard work out of the search and recruiting process.

()

Follow The Bagg Group – Employment and Staffing Agencies – Toronto on the social networks:
This recruitment agency is listed in:
Toronto
Search the site
Related links | Ads