Local Recruiters and Employment Agencies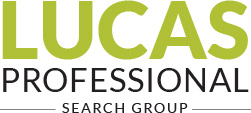 Lucas Professional Search Group enhances the success of our clients by recruiting talented professionals to fill strategic roles within their organization. We have a proven track record of connecting great companies with Canada's leading professional talent.
With over 40 years of combined experience in senior level recruitment, Lucas Professional Search Group is one of Ontario's most trusted search partners. We recruit professional talent to help you maintain and grow your company, every step of the way.
Our success in recruiting professional and senior level talent comes from our detailed and customized hiring assessment tools which include a needs assessment, job profiling, competency based behavioural interviewing, scoring matrixes, testing and validation. Our hands-on approach and extensive industry knowledge has positioned Lucas Professional Search Group into an industry leader. Our Professional Search Partners are successful in recruiting leading talent within Not-For-Profit organizations, multi-national corporations, and public and privately owned businesses throughout a broad spectrum of industries.
Lucas Professional Search Group identifies that recruitment is only part of the process. Listening to our customers as well as identifying distinct qualities of our candidates is the key to a successful hire. We are committed to the highest standards of personal and professional ethics and pride ourselves on our honest business practices. We strive for excellence by providing the best recruitment services for our clients with a focus on delivering 110% customer satisfaction, every time. We understand that technology and innovation are critical to our success and we constantly strive for continuous improvement through analyzing market trends and using the best screening technology and updated software.
Servicing Toronto, London, Windsor, Ottawa, Sarnia, & Kitchener.

2425 Matheson Boulevard E, 8th Floor,
Mississauga
(
ON
)
L4W 5K4

1.855.777.7009

1.855.777.7009

Contact us
Follow Lucas Professional Search Group – Professional and Executive Career Recruitment Agency – Mississauga on the social networks:
This recruitment agency is listed in:
Mississauga
Search the site
Related links | Ads